Fox Sport's Lara Pitt becomes a Patron!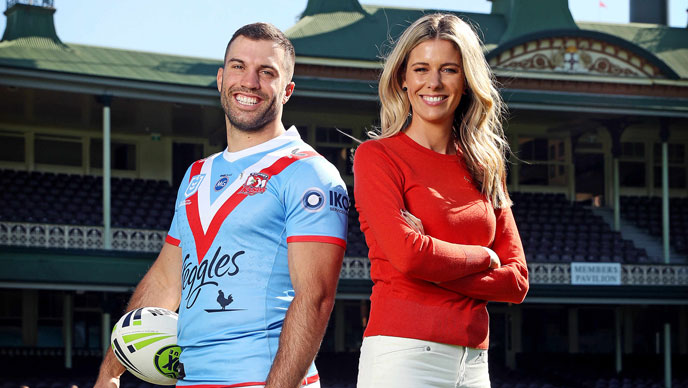 Sporting Chance are excited to welcome our new patron, Fox Sport's journalist, Lara Pitt.
Lara is no stranger to Sporting Chance having MC'd our annual White Event for the last four years.
She will bring an exciting and new dimension to our patron list and has a lot to offer.
Lara was recently welcomed aboard at the Sydney Cricket Ground by one of our existing patrons, James Tedesco, in the lead up to the Anzac Day NRL game between Tedesco's Sydney Roosters against Pitt's St George Illawarra Dragons!
"It's a privilege to be invited onboard and working alongside James and our other patrons in raising awareness for such an important cause." Pitt said.
"It's a great cause." Tedesco said. " The opportunity to be a patron is really enjoyable."